Saxophones
Rick Tardif - Lead Alto
SJO Member Since 1975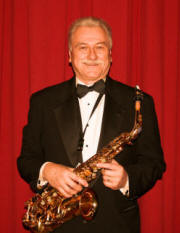 Biddeford, Maine is the birthplace of our Lead Alto player - the only lead player SJO has had. In addition to his lead playing, Rick has served on the SJO Board of Directors since 2000 in various capacities.
While at a boarding high school in Memramcook, New Brunswick, Canada, he taught himself to play the alto saxophone during his lunch, afternoon and supper breaks. It was also there that he joined a newly formed dance band that hooked him on the big band music style. He attended St. Thomas University in Fredericton, N.B., Canada where he earned his BA in Philosophy and was a founding member of the 'Thomists', the first big band started at this university which is still going strong today. Rick played lead alto with this group from 1965 to 1968. Rick attended Georgia State University in 1973-1974 where he obtained his M.ED degree in Counseling and Psychological Services.
Rick enlisted in the U.S. Army Infantry in 1968 which brought him to the state of Georgia in 1969, where he has lived since. After attending Officer Candidate School at Ft. Benning, Georgia, Rick was asked to take a one year 'tour' in Vietnam. He returned to Ft. Benning and eventually was dischared in 1972 with the rank of Captain. He spent some time in Columbus and Warm Springs Georgia before moving to Atlanta in 1976. He had grown tired of commuting from Warm Springs to Altanta every Monday night to attend SJO rehearsals.
Rick is currently retired from the State of Georgia. He is married to Susan with whom he has 2 children and 4 grandchildren.
---
Beth Fordyce - Second Alto
SJO Member Since 2015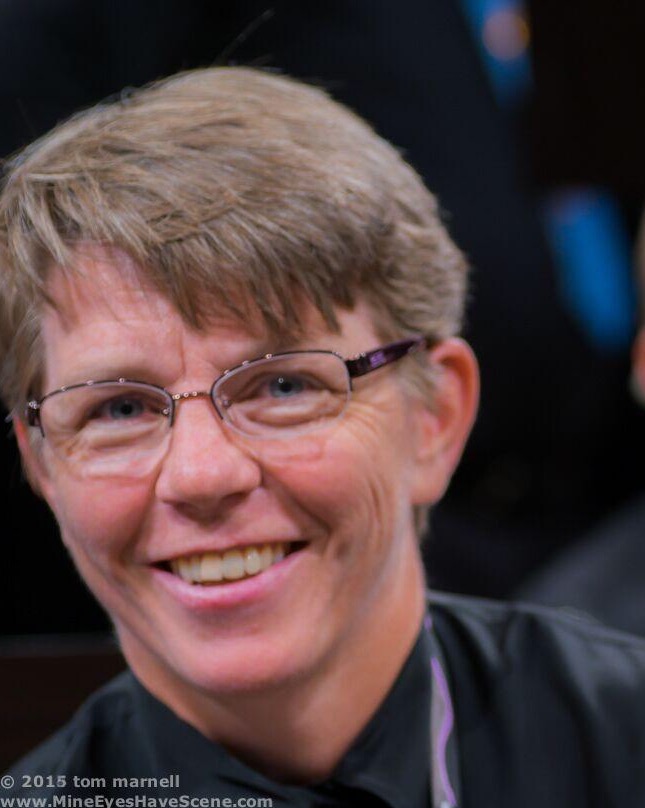 Native of Atlanta- Beth attended Sutton middle school, Northside high school and the Lovett School where she studied clarinet and saxophone from Charlie Bradley and was active in band, orchestra and jazz band. Devoted much of her college years (first at Reed College in Portland, OR and then graduating from University of GA) to beating up bodies (her own included) by playing highly competitive rugby on club, regional and national levels. After many years (and ER visits), she felt so moved to correct her wrongs that she now works as a physical therapist at Emory Rehabilitation Hospital trying to heal as many bodies as possible.

Beth has loved big band music from an early age thanks to Mr. Bradley and other formative musical influences, and is very happy to be playing with such a quality group as the SJO. She also plays with Callanwolde Concert Band and other ensembles around town.

Now that she has finally kicked her rugby habit, she finds time for slightly less dangerous activities such as mountain biking, climbing and golfing when not practicing the saxophone.
---
Reed Lukat - Lead Tenor
SJO Member Since 2005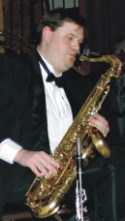 Reed grew up in South Atlanta where he graduated from Morrow High School. He attended Loyola University in New Orleans and graduated with a degree in Jazz Performance.

He worked as a professional musician in the Atlanta area during High school and also during his four years in New Orleans. He's performed with some of the jazz world's best known players, including Jason Marsallis, Brian Blade, Marvin Stamm, Bob Shepard, Steve Turre, and Charmaine Neville, among others. He's played at the top jazz clubs in New Orleans as well as several performances at the New Orleans Jazz and Heritage Festival and Festival International.

Reed is currently the band director at Henry County High School. He's married to Emily and father of their little girl, Morgan. Reed is an avid music collector with well over 1500 recordings. He's also a dedicated restorer of music from all media. His non-musical interests include building fine finish furniture and other woodworking endeavors, as well as golfing, pool, and cycling.


---
Scott Lampert - Second Tenor
SJO Member Since 2010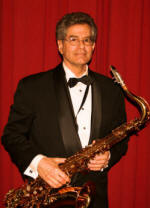 Scott Lampert was born in Philadelphia and wisely chose to work his musical chops by playing in all the school musical organizations (band, marching band, orchestra,etc) in junior high and high school, plus the "All Philadelphia Band" in junior and senior high school.

In order to round out his musical career he chose to enhance his curriculum vitae by attending the University of Pennsylvania 1966-1970 (BA in biology). Scott sauntered over to Jefferson Medical College 1970-1974 to obtain his MD. Scott then came to Atlanta in 1974 as an intern for Grady Hospital. The doctor then did his ophthalmology and retina training back in Philly 1976-1980 at Jefferson Medical College, Wills Eye Hospital, and University of Pennsylvania.

To support his musical habit, Scott began a private retina practice in Atlanta in 1980. Scott is a Founding Partner of Georgia Retina (currently a partnership with 9 MD's); a past Clinical Assistant Professor of the faculty of Emory for 20 years.

Once past these minor interruptions of life and career, Scott went back to music with the Callanwolde Concert Band in 1980 and currently holds the position of first-chair sax. SJO's charter Sax and full time MD, Doctor Dave Smiley made the recommendations for Scott to join Callanwolde at that time.

Our charter member and always wise Doc Smiley made the recommendation for Scott to fill his sax seat of 35 years upon his retirement from the SJO in 2010.

Scott married Judy, whom he met at Crawford Long Hospital and began a family with three children.

---
David Lester - Baritone
SJO Member Since 1982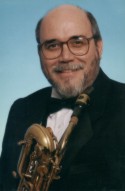 The Baritone Saxophone chair is more than competently covered by this native Atlantan and graduate of Therrel High School and the University of Georgia in Athens, Georgia. He provides a big, fat, rich "bottom" sound to our sax section. He plays all the reeds and subs in other chairs when the need arises.

David also acts as our musical equipment "quartermaster," supplying reeds, mutes, drum equipment or whatever is required. David played in Georgia's "Redcoat Band" and is a former band director in North Georgia and Fulton County. He is a school band and orchestra professional with the music retail store Ken Stanton Music, Marietta. Georgia. He is married and has two sons.


---