Trombones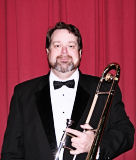 Jim Woolbright - Lead Bone
SJO Member Since 2007

When SJO founder and lead trombonist Henry Mason announced his intention to leave the band after 31 years and move to North Carolina, we were, needless to say, stunned! His would be a hard chair to fill. We went through an arduous audition process until we found our new lead trombonist. Mr Jim Woolbright!

Jim Woolbright is a native of Jonesboro, Ga. He attended the University of Georgia, graduating in '83 with a Bachelor's degree in music performance.

Jim can be seen around town at local restaurants and clubs honing his trade. He has performed with Lou Rawls, Frankie Valli, Percy Sledge, Sam Moore, (The) Shirelles, Impressions, Drifters, Vandellas, Box Tops, Legends of DooWop, Temptations Revue and others. Big band appearances include the bands ofDon Miola, John Head, Cecil Welch, the Atlanta Seventeen and even a stint with the Sentimental Journey Orchestra in the mid 90's. He has performed classically with the Atlanta Pops, Augusta Opera and the Savannah Symphony and has toured with the American Wind Symphony and with the Atlanta Pops on their 2004 Taiwan tour. For 20+ years he was the trombonist for what is now called the Atlanta Lyric Theatre, performing most of the works of Gilbert and Sullivan and many broadway shows such as Camelot, My Fair Lady, and West Side Story.

In his spare time Jim works as a full-time broadcast television engineer in Atlanta, and has a video consulting business. He currently lives near Stone Mountain with his wife Kim and dog Max.
---
Krista Pezold - Third Bone
SJO Member Since 2010
Krista Pezold is in her seventh year as the Director of Bands at East Cobb Middle School in Marietta. Prior to moving to Atlanta in 2004, she taught concert bands, music theory, jazz band, marching band, and trombone choir at Robinson Secondary School in Fairfax, VA for six years.
In 1987, Krista obtained a bachelor's degree in Decision Sciences, and after working in that career field for six years, she realized that she missed music too much. She left her job and returned to George Mason University in Fairfax, Virginia, where she completed her bachelor's degree in music education in 1997 and her master's in instrumental conducting in 2003.
Krista is a member of the Cobb Wind Symphony and is a freelance trombonist in the Atlanta area. She is also a brass clinician for local middle and high school band programs.
Although teachers rarely have any spare time, Krista loves to listen to jazz, read, hike, dine out, take road trips, volunteer around town, and work on her house when she has a few minutes with nothing to do.
---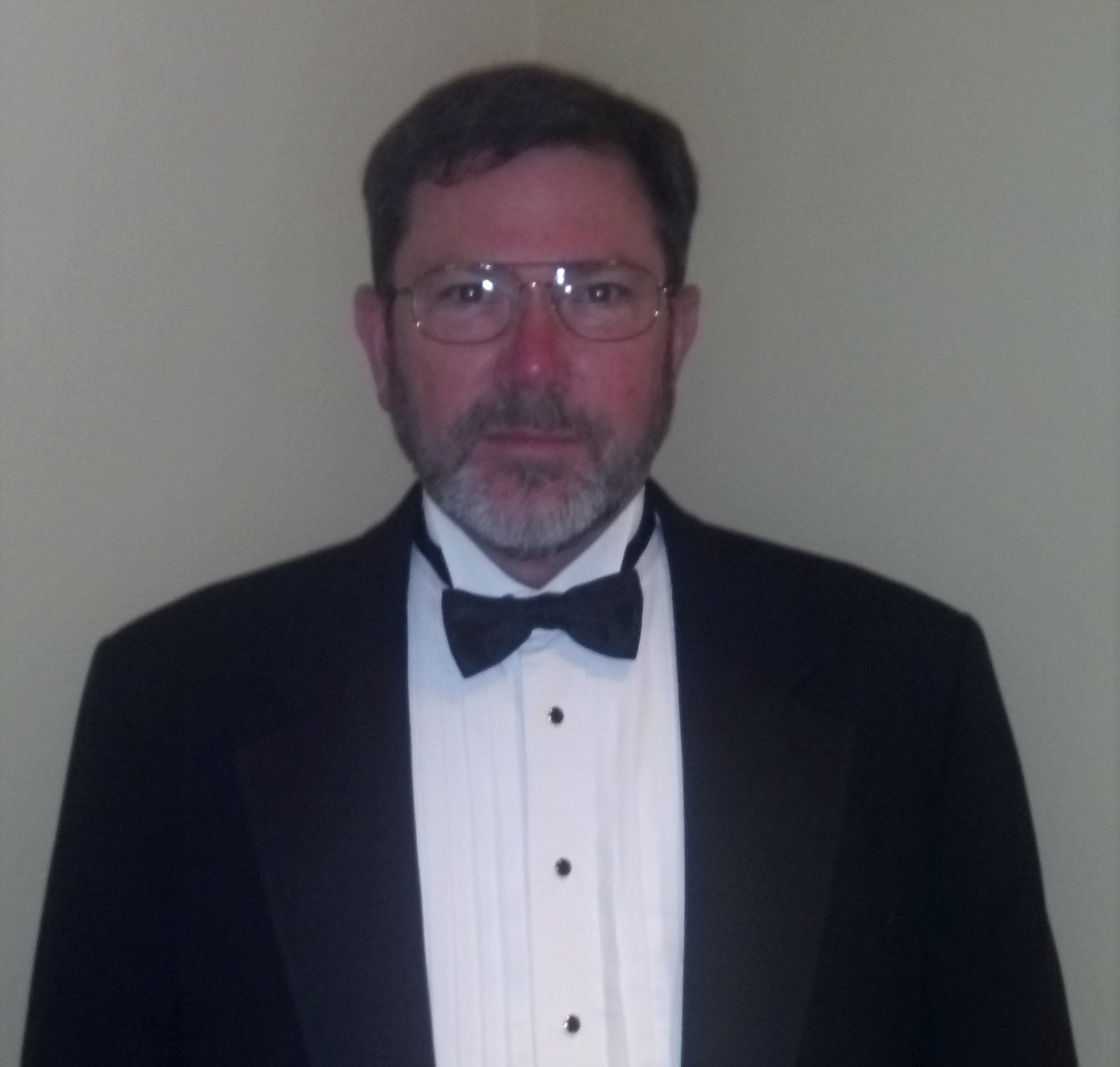 Keith Hendricks - 2nd Bone
SJO Member Since 2010
Bio coming soon.
---
Richard Fillmore - Bass Bone
SJO Member Since 2008

An official request has been sent to Richard about his musical education. All that is known for certain is that he plays a fine bass trombone and reads the music very well. It is also fairly certain that he is not related to either Millard or Mallard. We also know that he has a day gig as an engineer. Rumor has it that he used to be the bass trombonist for a fairly well known orchestra but that he decided that starvation was not an option he wished to pursue..as soon as possible we will replace rumor and conjecture with the facts.
---