Vocalists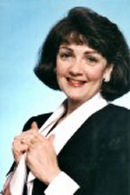 Amy Holloway - 2016 President
SJO Member Since 1987

Amy is originally from Knoxville, Tennessee. She graduated from the University of Tennessee with a major in music education and a minor in theatre. She was a resident company member for four summers at Hunter Hills Theatre and was in several productions at Clarence Brown Theatre and Carousel Theatre in Knoxville. She came to Atlanta to work as the staff accompanist at the former Northside School of the Arts. She presently works for Gannett Televison and WXIA-TV (Atlanta). Amy has a clear, intimate singing style that we've loved from the first moment she sang for us. She has been an extremely valuable asset to our performances and a joy to our audiences.
---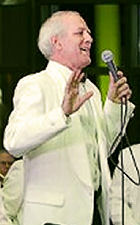 Jerry Aull
SJO Member Since 1998
Jerry joined the musician's union at the age of 15 and has played guitar and sung all over the US and other countries. He has shared the stage with Emmy and Dove winners, and has been a featured performer on tv shows in the US and Canada.
He and his wife of 40 years are blessed with 6 children and even more grandchildren, and are in full time ministry, leading workshops/concerts.
He is an educator/administrator at the college and secondary level for 3 decades, and he has been a workshop leader and keynote speaker who shared the stage with Peyton Manning, Dave Ramsay, Stephen Covey, Elizabeth Dole, Peter Drucker, Pat Riley, Pat Summit, John Maxwell, and Hugh Downs. Jerry also served all of the Fortune 500 as a Leadership consultant/facilitator. He has completed 36 marathons.
Jerry's joys in life can be found in the ministry that he provides while traveling the country as a Catholic Troubadour. Jerry Aull Website
---