SJO In Concert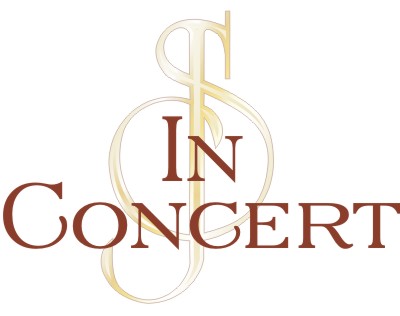 Appearing in concert is one of our favorite ways to perform.
Concerts seem to be a very popular way for charity or
community groups to raise money for their various organ-
izations. For others, it might be a celebratory event or perhaps
a great way to sit and listen to a live presentation of music
from the Great American Songbook. In any case we love
doing it! Be sure to

This email address is being protected from spambots. You need JavaScript enabled to view it.

if you're contemplating
a concert event. We'll be more than happy to discuss date
availability, prices and venue requirements.


Here are a couple of examples of the SJO in concert:
---
SJO A HIT AT
CARTER NOBEL TRIBUTE
The SJO received a signal honor when it was chosen to perform in concert at the highly acclaimed Rylander Theater in Americus, Georgia, for a tribute to Jimmy Carter. The tribute was organized to honor Georgia's highest ranking citizen and former President of the United States on the occasion of his winning of the Nobel Prize.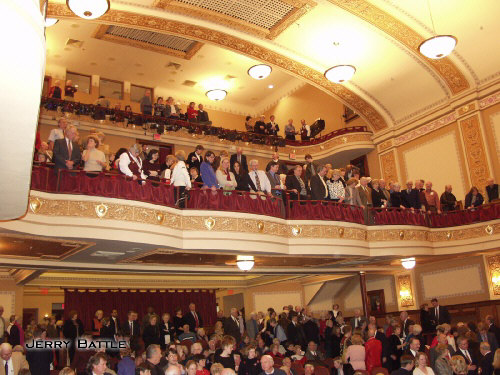 PHOTO: Courtesy of Jerry Battle of www.plainsgeorgia.com
The performance was held on Saturday, January 25 before a house packed with Carter friends, family and hometown supporters. It was a moving tribute by the citizens of Plains and the surrounding area, to one of its own...the local boy who grew up to be President of the United States!

The SJO performed two sets, between which the organizers of the event paid tribute to Mr. Carter. We were received with enthusiasm by all those assembled and were even awarded a standing ovation for our efforts at the conclusion of the concert!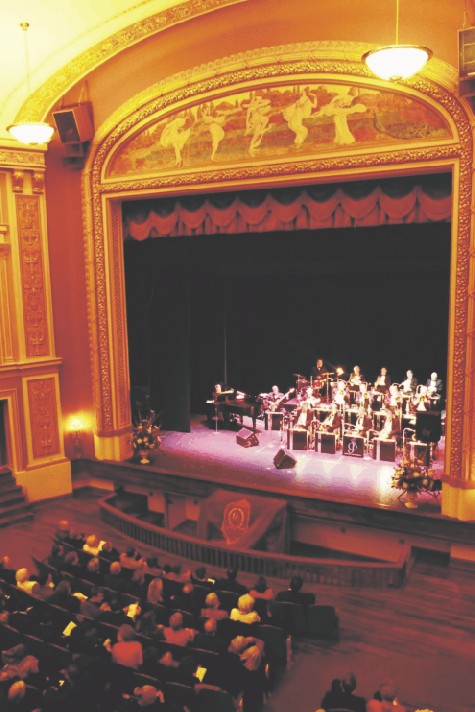 SJO PHOTO: Larry Thomas
After the curtain fell and we began packing our music and preparing to leave the theater, we noticed a little bustle of activity near the edge of the bandstand. Mr. Carter himself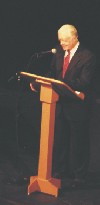 had made it a point to come backstage and personally thank the band members for their efforts, and shake hands all around. "You guys were great." he said with his patented smile, "I've danced a hundred thousand hours to those songs! We really enjoyed your performance."

This was certainly an unexpected and welcome accolade. He certainly didn't have to take the time to do it, especially when several hundreds of people were waiting for him to appear at a reception in the building next door. Then again, it was exactly what one would expect from James Earl Carter! Thank you Mr. President, the Sentimental Journey Orchestra was proud to be a part of this celebration!




To see more photos of the Jimmy Carter concert
taken by our very own Larry Thomas...Click Here!
To see more photos of the concert and reception taken by
Jerry Battle of the Plains, Georgia city website...Click Here!
---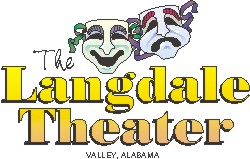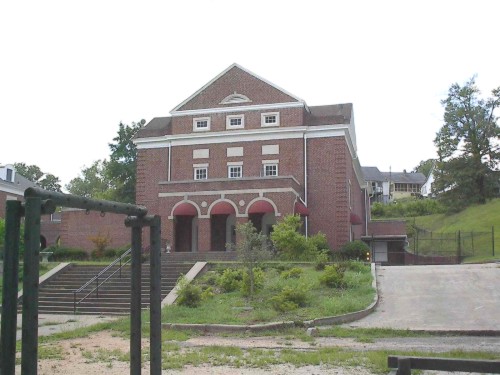 In September of 2002, the SJO was privileged to perform in concert at the historic Langdale Theater in Valley, Alabama. The Langdale theater opened for business on May 6, 1937. Between the first and second showing of that opening day's feature, "The Hit Parade" (a Big Band feature!), the German dirigible Hindenburg exploded in Lakehurst, New Jersey. It was a day local residents would remember for years to come!

In 1936 the West Point Manufacturing Company announced plans to spend $40,000 for construction of the "finest motion picture house between Atlanta and Montgomery." It's builders boasted that the new theater's equipment and design surpassed all in the south and equaled any in the nation!

Movies were not the only entertainment offered at the new Langdale Theater. A week after it opened, The Manhattan Serenade Band starring Arthur La Fleur became the first of many stage shows presented there.The stage floor of the Langdale Theater has been trod by untold numbers of magicians, hypnotists, opera singers, evangelists, pianists, beauties, musicians and thespians.

The decline of the movie industry accompanied the burgeoning success of television in Alabama as elsewhere in the nation. On February 27, 1954, after a showing of "Easy To Love" starring Ester Williams, the Langdale Theater closed it's doors.

Finally, in 1987, a group was formed to restore the theater. After expending contributions totaling six times the original construction, and countless hours of volunteer labor, The Langdale Theater reopened its doors on May 22, 1993. No longer a movie house, the Langdale's stage serves the community with live entertainment, including the orchestras of Glenn Miller, Guy Lombardo, Sammy Kaye, Jimmy Dorsey, Russ Morgan, Tommy Dorsey, and Artie Shaw as well as individuals headliners such as Floyd Cramer, Myron Floren, Boots Randolph and Jerry Clower.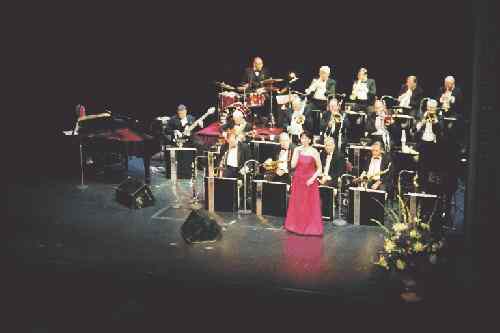 On September 28, 2002, the Sentimental Journey Orchestra proudly filled this selfsame stage before a capacity crowd of 620 enthusiastic Alabamans! Their reactions throughout the concert spurred the musicians to "kick it up another notch!" If the audience had half as much fun as we did then they had a GREAT time! Read these comments by the manager of the Langdale Theater as well as those of the gentleman who recommended the SJO:

September 30, 2002

The Sentimental Journey Orchestra
Post Office Box 54101
Atlanta , Georgia 30308

Ladies and Gentlemen:

I wanted to pass along some of the comments about your performance last Saturday night at the historic Langdale Theater.

They range from outstanding to best ever and many in between, all very complimentary.

I enjoyed working with all of you. The music was wonderful and the vocals were superb. I now can understand why my friend Phil Harrison in Atlanta was so glad to recommend your group.

I am still receiving favorable comments today and we hope to invite you back again. In the meantime, if anyone in the promotion business needs a recommendation, please ask them to give me a call.

Good luck to you all and thanks again for an evening of good music, good times and good memories.

Sincerely,

Bill Gilbert


---
September 30, 2002

Owen

You may recall I'm the person who originally contacted you about the possibility of the Sentimental Journey Orchestra playing at Langdale Historical Theatre as part of its on-going series of musical presentations. I put you in contact with Bill Gilbert and, as they say, the rest is history, because the performance that took place yesterday (Saturday, Sept., 28, 2002) was truly a sensation!

I've been a big band lover for years and not only have attended most of the 42 concerts held at Langdale Theatre, but for years now have gotten together a regular group of out-of-town attendees (dubbed as the Langdale Concert Gang) and we regularly bring a dozen to two dozen down to the Valley - first for "supper" at some nearby location and then we have a block of seats at the concerts.

I review all this simply to say our gang's response to Sentimental Journey topped any reaction we've ever had and all have been positive, I must say. Talking with an estactic Bill Gilbert afterward, I certainly didn't have to encourage him to re-book your band - he was already convinced from the overwhelming reaction of the crowd - as it seemed your band members were too.

Please pass along to every one associated with your fine organization our sincere appreciation for a most enjoyable evening! I am proud to have had a modest part in making this beneficial connection!

Regards,
Phil Harrison,
Atlanta

---
NOTE: The SJO made a repeat performance at the Langdale in March of 2004!