About Us
The Sentimental Journey Orchestra (SJO) is a modern Big Band instrumental group made up of five (5) saxophones, four (4) trombones, four (4) trumpets, piano, guitar, bass and drums. We have hundreds of arrangements that recreate the sounds and styles of the most famous Big Bands; e.g., Tommy Dorsey, Glenn Miller, Count Basie, Les Brown, Buddy Rich to name but a few. We also have hundreds of arrangements, written for the Big Bands, that featured great male and female vocalists – Frank Sinatra, Bobby Darin, Tony Bennett, Harry Connick Jr., Michael Bublé, Ella Fitzgerald, Peggy Lee, Natalie Cole, Jane Monheit, etc. Our library includes not only songs from the Great American Songbook, but also show tunes from Broadway. We perform these tunes in various styles that include swing, jazz, sambas, cha-chas, beguines, tangos and waltzes among others. Don't be surprised to find tunes from the rock era as well... done in the Big Band style, of course!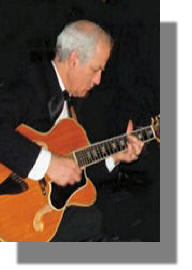 Our two vocalists Amy Holloway and Jerry Aull sing the songs you remember. Both do it with a style, grace and competence which dazzles our audiences. The effort put forth by every single member of this group, whether singers, musicians, rehearsal conductor or set-up crew, is professional in every way despite the fact that this is our avocation. Each of us spends his or her days in one professional capacity or another. The music is our outlet, indeed for most of us, our passion.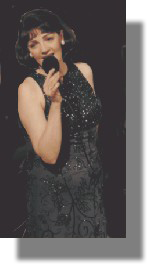 We rehearse every week year round, and have done so since 1975! Since 1980 we have hired Rick Bell, one of Atlanta's premier jazz performers, to conduct our rehearsals. He lets NOTHING slip past his discerning ears!

Over the years we have performed for a variety of events, both public and private. Our performances have included dances, formal weddings, concerts and dinner dances for various organizations. We love to play for ballroom events where you can practice your dance steps like the stars on TV. In addition, we put on fabulous Big Band concerts for community events. We offer special rates to organizations who want us to be an integral part of their fund raising activities. See our 'Testimonials' page for our rave reviews. Go to our 'Booking' page for more information on how the Sentimental Journey Orchestra can make your next event memorable and successful.