Big Band Links
Here are a few select links of interest to those who like the world of the
Big Band. We'll add more as we find them. If any link fails to function,
please let us know so we can fix the problem or delete the link.
"Big Bands & Great Ballrooms America Is Dancing. . . Again"
Author Jack Behrens has written a fine book on the resurgence of dancing and current big bands.

The Northern California Lindy Society
This site contains all kinds of resources for those who love to dance or listen to swing music. You'll find out where the bands are playing...tips on "Retro Fashion"...Books on the Swing Era...and loads of interesting links. If swing is your thing...Jump off here!
SJO founding member Henry Mason moved to North Carolina in 2006. Within a few years his new band, the NC Revelers Orchestra, was lighting up ballrooms all over North Carolina. Benefiting from the outstanding learning experience his years with SJO provided, Henry's NC Revelers Orchestra has quickly come into its own as a top event band in his new home state.
This Texas band is a powerhouse between Houston Tx and New Orleans, La.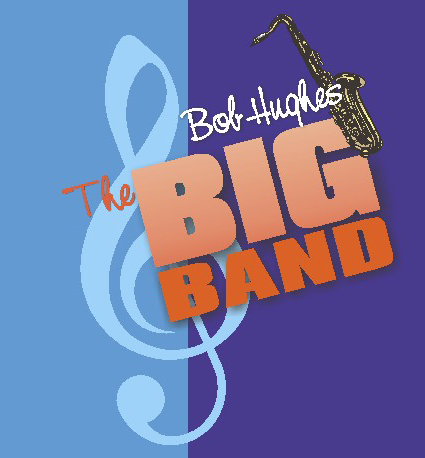 Bob Hughes has played with many bands from New York to California. "The Big Band" is his outfit in Connecticut and is one of the best on the East Coast.


The Commodores' territory is Victoria BC. They have been together over thirty years and keep that part of the world swinging!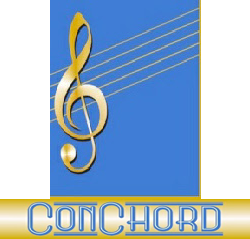 This fine website features an English Big Band called "The ConChord Big Band.. The CCBB is a highly entertaining showband with a wide repertoire that covers big band swing, Jazz, pops and movie and stage music. The band is located in West Sussex, England, midway between London and the English Channel. Their manager is Frank Osborne, one of the class acts of the UK Big Band scene.

This excellent Boston area band is made up of present and former computer people. Compaq has no limits to its ambition or its level of talent. They have two fine CDs available and have played many places including a tour of the UK. Lauren Meehan sang with Compaq prior to her move to North Carolina.
The For Dancers Only Orchestra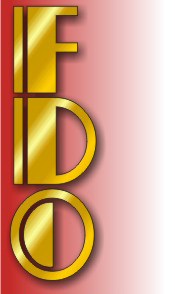 Jeff Slonaker manages this fine band covering the Winchesster Shenandoah Valley area in Virginia.
Nashville,TN is not all Country Music. Radiodaze keeps up the big band tradition there quite well, including a fine vocal group.
Tom Smith Big Band, from Long Island, New York is a 19 piece orchestra featuring Classic Swing Music and Sinatra. Hear the authentic sounds of Miller, Goodman, Dorsey, James, and Basie. Swing and jazz bands for weddings, dances, festivals and corporate events.
Under the leadership of Nick Hilsher the GMO continues as the best and longest running of Big Band links to the past. Much of Miller's legacy remains in the showmanship and organization that is a lesson for any band, and of course the many hit tunes that are as fresh today as the day they were written
A nice tribute to the "King of Swing!" Contains audio files.
A Few Artist Fan Sites
A very well-designed, award-winning site containing a wealth of information on one of America's musical giants. You'll even find some audio clips!
Another great site! You'll find a discography, filmography, sound files and much, much more!
Another American musical giant. This site features a Biography, Books, Movies/ Lyrics, Discography and a searchable Cole Porter database!
Sites Of Particular Interest To Musicians
Doug is the principal Bass Trombonist of the Boston Symphony. His page is full of many things of interest to instrumentalists of all persuasions, as well as many things of specific interest to the low brass player. The page is one of the best designed pages on the net.
A very good trumpet player's resource page by Ralph Jones, former principal trumpet for the El Paso Symphony.
A University of Wisconsin sponsored site, full of examples, sound clips, sources, extensive links and more.
According to it's opening blurb..."If you're a Saxophonist, you're home now!" Lots of resources on this page.
Here you'll find articles about trombones and trombonists, reviews of trombone recordings, reviews of new music, technical articles, mutes, mouthpieces and much more.
This is the recruiting website for one of the country's great community bands, The Callanwolde Concert Band of Atlanta GA. This group, with its high standard of musicianship has been a force in the "recycling" of hundreds of adult musicians who otherwise would have been lost to the TV set. This group has inspired several splinter groups, many of which have become well known in their own right, notably the "Sentimental Journey Orchestra".