SJO News from the Studio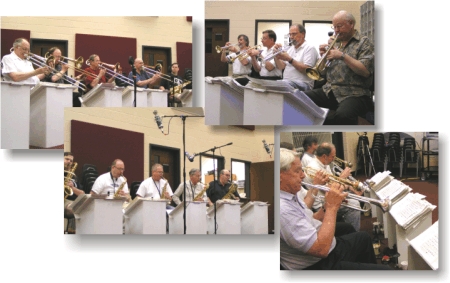 In 2006, the Sentimental Journey Orchestra gathered in one of our member's school music room and brought in a mobile recording studio to the site. It took us about 7 hours total time to set the room up, run some sound checks and record fourteen (14) songs. It took this long because we all listened to our first take, then critiqued the performance, and re-recorded the tune. We did this for all 14 charts, ending up with 2 recordings of each song.
A few of us then spent 25 plus hours fine tuning the recordings to get the best balance and sound acoustics for our CD mastering. We think you will be pleased with our selections. Of course, both Amy Holloway and Stephen Martin are prominently featured.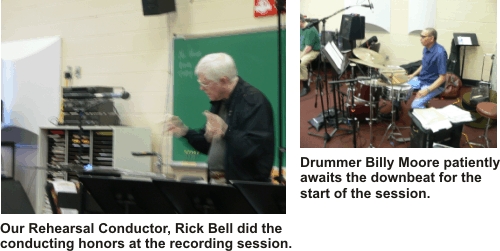 Here's a sneak peek of our "On The Bandstand" CD